Customer satisfaction
For customer satisfaction, Samsung regards interactions with our customer as the highest priority and performs a variety of technical and proactive quality collaborations such as Qualification Support, Quality Improvement, and Problem and Requirement Management. Having its newest long-term master plan for "Quality Design" in place, Samsung will create a symbiotic business environment to ensure the Highest Quality of Customer service.
VOC management

Samsung actively listens to customers through various channels and analyzes the obtained data in an effort to provide customers with products and services of the highest quality by driving a sustainable quality innovation movement. The types of VOC management for customers include surveys or interviews for specific customers, Ranking & Rating, and periodic quality review meetings, etc.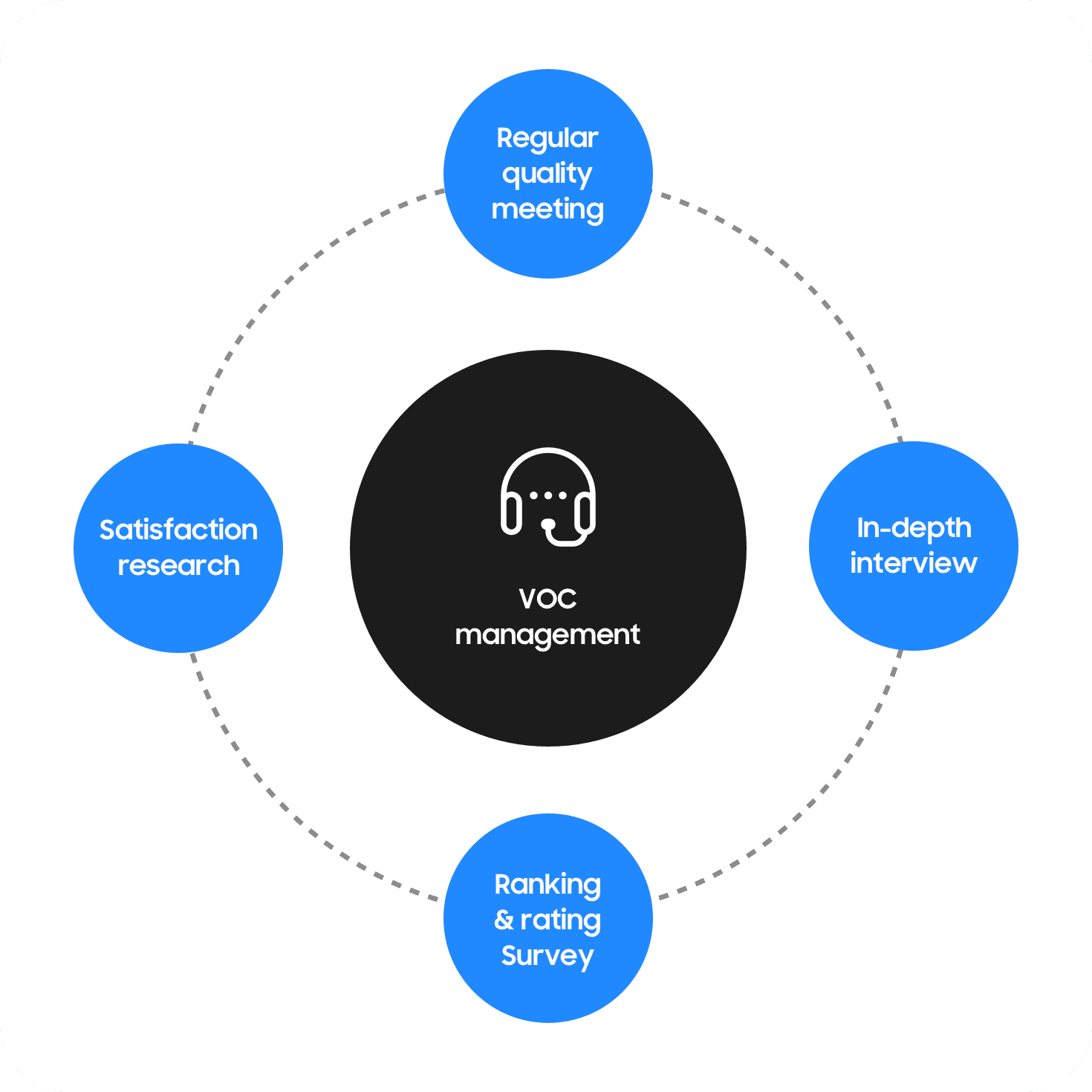 Claim management
This flow demonstrates procedures of the failure analysis for the maximization of customer satisfaction which covers receiving quality claims, analyzing them, devising countermeasures and taking corrective actions via the precise identification of customer dissatisfaction with the products. Thus, the claims are effectively handled while the recurrence of the same issues are prevented, ensuring outstanding product quality and credibility.


Return Material Authorization (RMA)
This is a series of steps by which any quality issues with Samsung's products that have already been shipped to customers or warehoused for hipping are identified and handled promptly. The objective is to minimize quality issues by responding to customers' quality-related requests quickly and in a timely manner.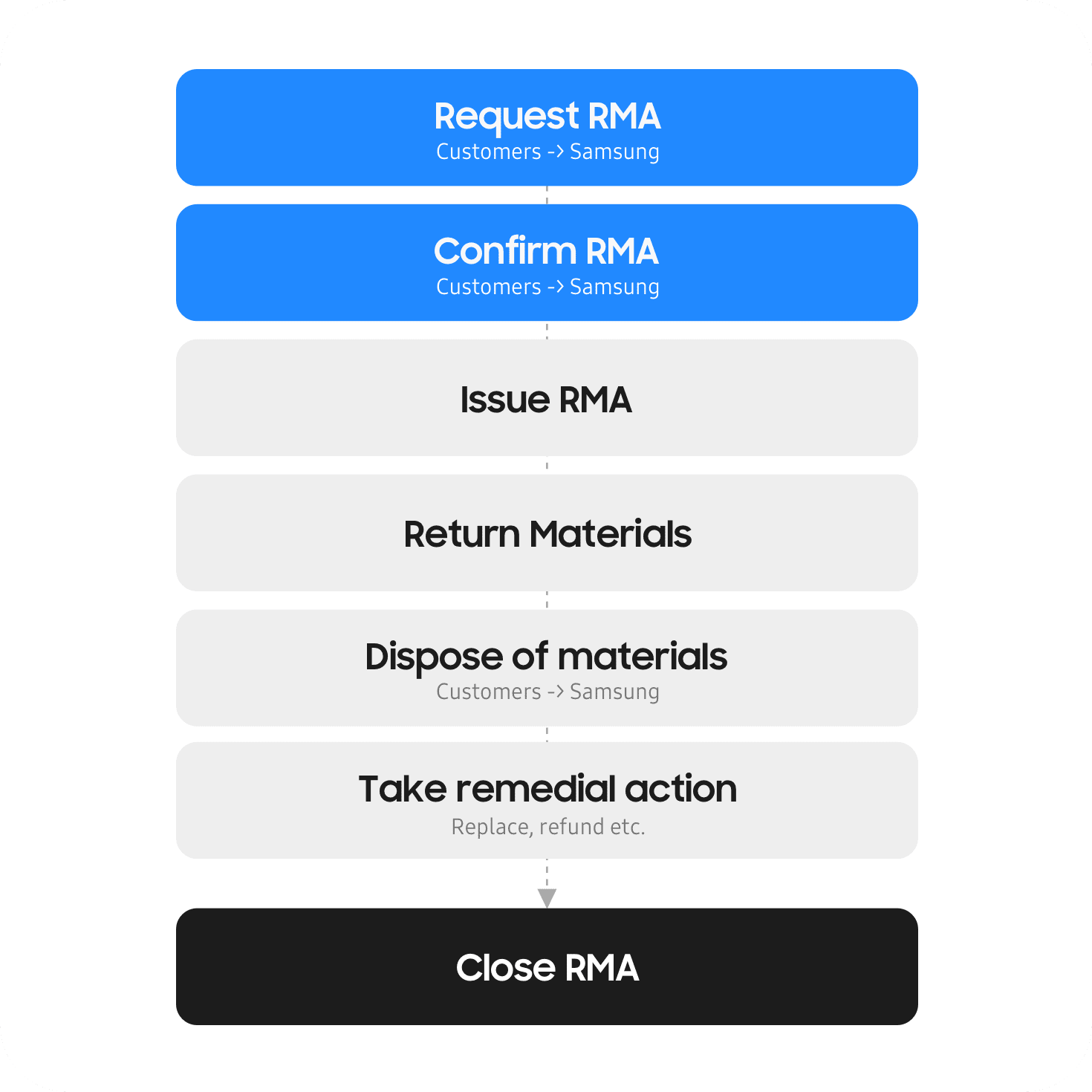 Recall

This refers to a process by which Samsung notifies its branches or customers of any quality issues found by its internal quality monitoring system. In rare cases, Samsung will have its branches or customers to return products with quality issues to the designated places to take care of such quality issues effectively.